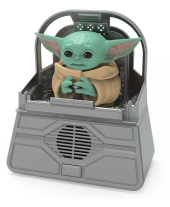 Star Wars The Mandalorian Speaker The Child Dancing 24 cm
Op voorraad verwacht vanaf 17-09-2022 Enjoy your favorite tunes with this Star Wars The Mandalorian dancing Child speaker. The speaker can be connected to an MP3 player for additional songs. and will start to dance to your music. Includes speech & sounds from the series. - Size: approx 17 x 9 x 24 cm...
25,97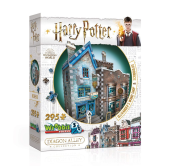 Harry Potter 3D Puzzle DAC Ollivander's Wand Shop & Scribbulus Writing Implements
Als je een uitdagende puzzel wilt met een geweldig eindresultaat is de Wrebbit 3D Puzzel iets voor jou! Wrebbit Puzzle is proud to present their new Diagon Alley Collection! This 295-piece 3D puzzle gives muggles full access to a hidden side of London. Discover a unique range of mythical shops where young wizards find their school supplies and more. - Officially licensed 3D puzzle - 295 pieces - Dimensions: 22 x 13 x 26 cm...
27,35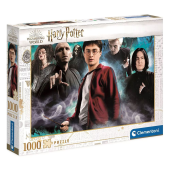 Harry Potter Jigsaw Puzzle Harry vs. the Dark Arts (1000 pieces)
- Officially licensed puzzle - 1000 pieces - Dimensions: 69 x 50 cm...
14,90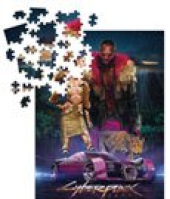 Cyberpunk 2077 Neokitsch Puzzel (1000pcs)
Neokitsch staat synoniem voor luxe, het is een stijl die tot bloei komt onder de rijkste elites van Night City. Deze puzzel van 1000 stukjes, met prachtige illustraties van deze luxe levensstijl, zou een uitdaging moeten zijn om toe te voegen aan elke fan zijn/haar collectie. Neokitsch is synonymous with luxury, it's a style blossoming among Night City's wealthiest elites. This 1000-piece puzzle, featuring gorgeous artwork of this luxury lifestyle, should be worthy challenge to add to any fans collection. ...
14,96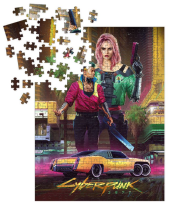 Cyberpunk 2077 Kitsch Puzzel (1000pcs)
De Kitsch-stijl is flitsende en gedurfde, gevuld met vergulde cyberware, implantaten ingekapseld in felgekleurd plastic en uitbundig veel make-up. Deze puzzel van 1000 stukjes, met prachtige illustraties van deze heldere en vrolijke levensstijl, zou een uitdaging moeten zijn om toe te voegen aan de collectie van elke fan. The Kitsch style is flashy and bold, filled with gold-plated cyberware, implants encased in brightly colored plastic and larger-than-life makeup. This 1000-piece puzzle, featuring gorgeous artwork of this bright and cheerful lifestyle, should be worthy challenge to add to any fan's collection....
14,96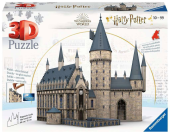 Harry Potter 3D Puzzle Hogwarts Castle Great Hall (540 pieces)
Hier is het in zijn geheel, 540 stuks compleet met torenstukken om dit meesterwerk af te ronden. Als officieel Harry Potter-licentieproduct is dit gedetailleerde gebouw een must voor elke Harry Potter-fan. Onze Harry Potter Hogwarts School 3D bouwpuzzels zijn gemaakt van premium kwaliteit en zijn na voltooiing 41,6 x 20,8 x 44 cm. Geweldige 3D-puzzels voor kinderen vanaf 10 jaar. Deze puzzel maakt gebruik van unieke plastic stukjes die in elkaar passen om een ​​stevig en sterk model te bouwen. Geen lijm nodig! Monteer met het oog of gebruik de nummers op de achterkant. Wereldwijd het bestverkochte merk voor 3D-puzzels – Onze 3D-puzzels zijn ideale cadeaus voor jongens en geweldige cadeaus voor meisjes. Positief raadselachtig - Van leuke familiemomenten samen tot gezondheidsvoordelen op de lange termijn en dagelijkse aandachtige momenten, er zijn zoveel positieve punten aan de eenvoudige Jigsaw! Ze zijn een geweldig verjaardagscadeau of een spetterend kerstcadeau"...
76,46

Harry Potter Card Game Memory Master *English Version*
- Players: 4+ - Recommended Age: 6 years and up - Playing time: 30 min - English language version...
11,96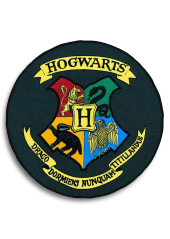 Harry Potter Vloerkleed - Hogwarts Shield - Rond 100 cm x 100 cm
Harry Potter Hogwarts Shield vloerkleed 100 x 100 cm Hoogwaardige print onder officiële licentie, afmetingen 100 x 100 cm. 100% polyester...
24,26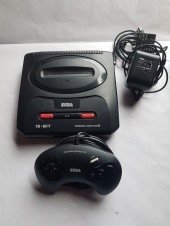 Sega Mega Drive 2 (+ kabels en controller)
Nette en goedwerkende Sega MD2, dit is de tweede generatie van de Sega mega drive inhoud set: Console Adapter AV Kabel/RF switch 1 Originele MD2 Controller ...
75,95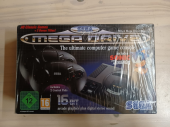 Sega Mega Drive Mini
De iconische SEGA Mega Drive console definieerde een 16-bit gaming generatie en keert nu terug als als mini-versie van het originele design. De SEGA Mega Drive is voorzien van 42 legendarische titels. Games: Alex Kidd in the Enchanted Castle Beyond Oasis Golden Axe Mega Man: The Wily Wars Phantasy Star IV Sonic Spinball Street Fighter II': Special Champion Edition Ghouls 'N Ghosts Vectorman Wonder Boy in Monster World Reeds bekendgemaakt: Alisia Dragoon Altered Beast Castle of Illusion Starring Mickey Mouse Castlevania: Bloodlines Columns Comix Zone Darius Dr. Robotnik's Mean Bean Machine Dynamite Headdy Earthworm Jim Ecco the Dolphin Eternal Champions Gunstar Heroes Kid Chameleon Landstalker: The Treasures of King Nole Light Crusader Monster World IV Probotector Road Rash II Shining Force Shinobi III: Return of the Ninja Master Sonic the Hedgehog Sonic the Hedgehog 2 Space Harrier II Streets of Rage II Strider Super Fantasy Zone Tetris Thunder Force III ToeJam & Earl Virtua Fighter 2 World of Illusion Starring Mickey Mouse and Donald Duck Inbegrepen in de verpakking: - SEGA Mega Drive Mini console - Twee Mega Drive Controllers - USB stroomkabel (AC adapter niet meegeleverd) - HDMI kabel...
84,11